Fluid Power Solutions
Our fluid power-certified sales force sets us apart from competition and allows us to assist with complete system design expertise. Our world-class manufacturer partners allow us to offer top-quality products for your application.

Hose and Couplings
We can be a complete source for every one of your hydraulic hose needs. We create value for our clients by offering hose kitting solutions, high pressure hose solutions and an extensive inventory of test points, gauges, and fittings.
Service & Repair
We are a Danfoss Factory Authorized service & repair center for assisting your pump & motor needs. We participate in the Danfoss reman program and repair many other brands of hydraulic components. Our expert technicians provide troubleshooting assistance, and all our repairs include a complete diagnostic report and full test.

Electric Systems
We realize that many clients are implementing electrohydraulic and fully electric systems. We have expertise to provide solutions for electric and hybrid powertrain systems, variable frequency drives, PLC design and software development.

Hydraulic Power Units
Our sister company, Supreme Integrated Technology, Inc. (SIT) designs and builds custom HPUs for a wide range of applications. Our ISO 9001:2015 certified facility in Houston builds top of the line systems and our engineering team helps design complex systems to account for challenging applications (space constraints, power requirements and duty cycles).

Engineered Solutions
We win OEM business by providing more than just parts off the shelf – we build a wide range of custom subassemblies, valves, proprietary part numbers and other services to create value for our clients. Our technical sales team is your resource for complete system design.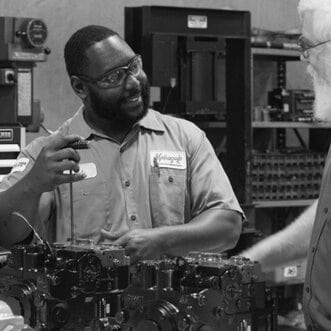 100% EMPLOYEE-OWNED
Hydraquip specializes in providing innovative power solutions across multiple markets. With expertise in hydraulic, electrohydraulic, and fully electric system design, we provide engineered solutions for power, motion, and control applications. We are 100% employee-owned and invested in the success of our customers and our business.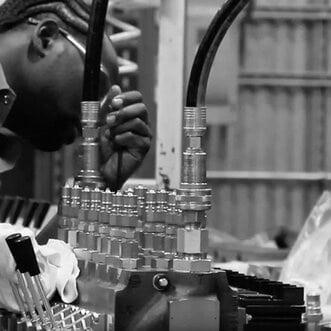 Let us know if there are any problems you need to be solved. Every project is another opportunity for us to grow as professionals and as people. Big or small, we look forward to any chance to help our customers.
Contact us today and let us know how we can help you.
Corporate Office
16330 Central Green Blvd.
Suite 200
Houston, TX 77032
Hours
Mon – Fri: 8AM – 5PM CST
Sat – Sun: Closed
Request Information
Fill out the form below and we will get back to you as soon as we can.